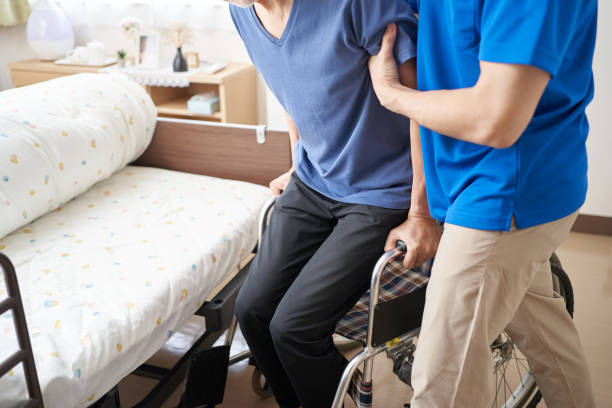 Independence is an essential part of life for people, especially as we grow older. Assisted living facilities are meant for people who need assistance with activities of daily living because they can no longer manage to live independently. Such activities include dressing, bathing, or managing medication. However, these elderly loved ones do not need the 24/7 health care that nursing homes offer.
What are Assisted Living Facilities?
Assisted living facilities are designed for seniors who require little assistance while ensuring they enjoy as much independence as they need. Assisted living residents in these facilities usually have their own rooms, apartments, and common areas with quality amenities. Additionally, assisted living communities often provide 24/7 supervision and various services such as housekeeping, meals, laundry, and other basic services. They also offer the residents personal care services as well as medication management.
What Services do Assisted Communities Offer?
According to the National Center for Assisted Living (NCAL), these communities also seek to provide rich social environments where older adults can get ample interaction that benefits their mental well-being and overall health. Such interactions can include concerts, trips, book clubs, going to the movies, wellness programs, exercises plus so much more.
These facilities have a lot of variations among them to meet the unique needs of the residents. This is especially true for communities that are commonly regulated at the state level. They also provide different levels of care depending on what the resident and his or her family members need.
So, to ensure that you find a senior living community that best suits your loved one, you must ask all the important questions and do your research. There are a lot of variables that go into selecting the perfect home for your loved one. Being thorough is important. More importantly, let your loved ones get involved in the decision-making process when possible since they will ultimately be the ones who live in the facility.
Different Assisted Living Services
According to the NCAL, nearly 29,000 assisted living facilities in the U.S. represent about a million beds. These communities often vary in size. Some have more than 100 residents, while others have less than ten. However, statistics show they have an average of about 33 residents per community. Also, most of them are part of bigger national chains, while the rest are owned independently.
Most assisted living communities offer some basic health care services such as:
Skilled nursing care.
Access to pharmacies.
Hospice care.
Social worker services.
Occupational, physical, and/or speech therapy.
Nutritional and dietary guidance.
Counseling or mental health services.
Some of them provide expert services such as memory care for residents with dementia. According to statistics, almost 15 percent of assisted living communities have a special memory floor, wing, or unit. A little more than 8 percent also accept residents suffering from dementia. Other facilities also offer services specific to residents experiencing developmental or intellectual disabilities, including specific medical issues like Parkinson's disease.
The Senior Resident's Rights
Assisted living communities will allow your loved ones to enjoy independent living as much as possible in an environment that promotes dignity, autonomy, safety, and privacy. They ideally also emphasize family and community involvement. This means that should your loved one get temporarily incapacitated; they should be allowed to remain in the assisted living facility or get readmission after receiving the necessary services needed from outside the facility.
Even when death is impending, assisted living typically allows your loved one to remain in the community as long as they can provide the necessary services to keep them comfortable.
Some of the rights an assisted living resident should enjoy include:
Abstinence from or continued practice of religion.
Privacy.
Being treated with respect and dignity.
Freedom from abuse or neglect.
Receipt of all evaluation of health-related services as well as medical needs.
The self-control of their financials.
Representation in the case of residential councils.
The freedom to interact with people outside or inside the facility.
The use and retention of personal possessions.
Assisted Living Cost and Payment
Most assisted living services normally include the facility's basic service costs. However, some may be offered at an additional fee. Typically, the fees charged by the facility pay for some basic services and the facility. However, assisted living communities greatly differ, making the fees differ. The costs may be tiered based on the services required, offered as an all-inclusive monthly cost, based on the specific services requested by a resident, or a combination of them.
There is an average monthly price for a stay at an assisted living facility according to Genworth Financial, an insurance company that keeps track of long-term care costs. However, these costs aren't fixed and might rise as a senior resident grows older and requires more assistance. Most residents usually pay for the services without any assistance. But, financial assistance is available for long-term care. Some of them include:
Medicaid
If you qualify for assisted living for seniors, most states will provide Medicaid. The coverage is often through a waiver program called Home and Community-Based Services. It offers older adults more choices regarding long-term care instead of ending up in a nursing home.
Life Insurance
Although life insurance is meant to benefit your loved ones after your death, sometimes you can cash it out earlier and use the money to pay for long-term care.
Others include:
Attendance benefit and VA aid.
Long-term care insurance.
Reverse mortgages.
Looking For the Best Assisted Living Near Me in Hermann, MO? Welcome To StoneBridge Senior Living
If you are looking for a reputable and committed assisted living community in Hermann, MO, you have come to the right place. At StoneBridge Senior Living, we have a family of the most caring and compassionate staff who are dedicated to ensuring our residents are as comfortable as possible. We respect your loved one's privacy and independence as we offer among the best assisted living services available nationwide.
We offer your loved one the right assisted living community and the kind of assistance which goes a long way in improving their quality of life, even in their old age. For more on assisted living, visit StoneBridge Senior Living at our office in Hermann, MO. You can also call 573.486.3155 today to schedule a tour of our facility.